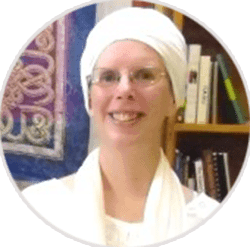 Marci Mikesell
arci Mikesell is a Level 1 (200-hour) certified Kundalini Yoga instructor. She first came to the practice of yoga through a weekly Hatha class in 2012, looking for ways to deal with life's stresses.
After attending a local Kundalini workshop in the summer of 2016 and experiencing its deeply transformative benefits, she went on to complete Kundalini yoga teacher training at the Guru Ram Das Ashram in Millis, Massachusetts in June of 2018.
She has been teaching weekly classes in St. Johnsbury ever since, including a Sunday morning class at Heart Space Yoga & Movement Center since November of 2019. She is continuing to develop her own practice through ongoing Level 2 training courses, and welcomes the opportunity to share these powerful exercise, breathing, and meditation techniques with others.