2022 Yoga Teacher Training Enrollment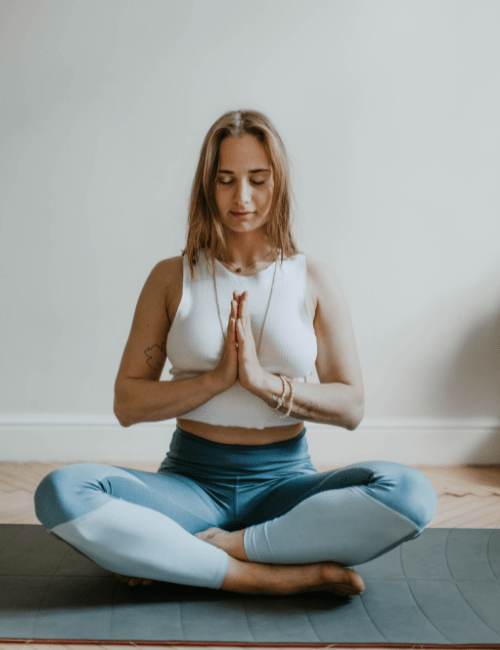 DELVE INTO A DEEPER PRACTICE EXPERIENCE WITH OUR TEACHER TRAINING PROGRAM
Our Yoga Teacher Training Program will help weave the transformative benefits of yoga into all areas of your life. Even if you don't intend to teach, you'll reap the profound benefits of a deep shift in awareness as you commit to this journey. In particular, this program is ideal if any of the following are true…
✔ You want to integrate yoga more fully into all areas of your daily life
✔ You want to connect with a heart-centered community of like minded yogi's who are there to support you on all levels
✔ You might want to teach yoga sometime in the future
✔ You want to learn more about detailed alignment in yoga asana's, therapeutic yoga, philosophy, breathing exercises, meditation, relaxation techniques and more
✔ ​You want to heal your mind, body, spirit, and/or emotions
Start immediately after you sign up!  Full registration INCLUDES a 75-minute private session Live or on ZOOM with Andrea, the program's lead teacher.  Group classes are held on Saturdays.
YOGA TEACHER TRAINING will help you FIND YOUR GIFTS, and express them.  Use your voice.  Step into your power.  Know your VALUE and WORTH and help others too!
The tools and learning you receive here in this program will support you in ALL areas of your life, career, and relationships!
.We have a *****5 STAR Rating in Yoga Alliance! 
Schedule your information call today.
Did you know that this training can be completely for FREE? Vermont School Services completely funds this program with non-degree grant scholarships!
PLUS, there are different ways to learn!
Our new hybrid online course will allow you to complete this training Self-Paced and online with a minimum of 25 Hours Live (this can be IN-PERSON OR live on ZOOM).

Train to be a teacher with Andrea One-on-One. This involves the online learning school library PLUS private connection and sessions with Andrea. (This pricing option is different than group cost)

Take this training for LIFE ENRICHMENT ONLY. Join our group online and Live (at the studio or on Zoom) for transformative classes, practices, and talks. No homework or teaching practice is necessary!

* Monthly Payment Plans Available 
* Purchase modules separately
* Take from 6 Months to 2 years to complete 
***If you would like to learn more about our monthly payments and purchasing modules, please reach out to Andrea directly at: heartspaceyoga@gmail.com